Updates
ACT NOW! Submit your story to ArtLeaks and end the silence on exploitation and censorship! Please see the submission guidelines in the "Artleak Your Case" page
Submitted and current instances of abuse are in the "Cases" section
To find out more about us and how to contribute to our struggles, please go to the "About ArtLeaks" page
Please consult "Further Reading" for some critical texts that relate to our struggles
For more platforms dedicated to cultural workers' rights please see "Related Causes"
For past and upcoming ArtLeaks presentations and initiatives please go to "Public Actions"
20 April 2020 
Pussy Riot's Maria Alyokhina and author Neil Gaiman back Covid-19 campaign for artists at risk
Leading international artists are supporting the launch of an emergency fund to help artists who face threats to their freedom or lives and are unable to reach a country of safety during the coronavirus pandemic. 
The Covid-19 Emergency Fund for Persecuted Artists has been launched today by the European advocacy organisation Artists at Risk (AR).
Maria Alyokhina, a member of Russian feminist protest group Pussy Riot, and author Neil Gaiman are supporting the campaign alongside Chilean-American playwright Ariel Dorfman, Iraqi painter Dia al-Azzawi, Egyptian musician Ramy Essam, Syrian photographer and curator Issa Touma, Somali musician Lil Baliil and Iraqi author Saadi Youssef.
'Undemocratic regimes are using the crisis to repress dissent, and that includes cracking down on artistic freedom,' says Ivor Stodolsky, co-founding director of the organisation  Perpetuum Mobile (PM) which runs Artists at Risk (AR). 'As a result, the dangers faced by artists at risk are currently escalating. We need a rapid-reaction fund for those artists who cannot leave their countries for a place of refuge.'
Artists at Risk (AR) has a strong track record of supporting artists. Since 2013, it has created 17 residencies for artists across 14 countries, including Spain, Finland, Germany and Tunisia, offering temporary AR safe haven residencies for artists who face persecution or imprisonment for exercising their right to freedom of expression. The programme has assisted artists from Brazil, Syria, Vietnam, Egypt and Kenya, among other countries. 
Following the closing of borders to limit the spread of coronavirus, artists are no longer able to take up the offer of residencies outside their own countries. In response to the crisis, Artists at Risk (AR) is ramping up its support for artists within their regions. These are art practitioners of almost all disciplines currently facing threats to their freedom and in need of urgent assistance. 
'During the current crisis, some artists are hoping to stay safe behind locked doors, but others are facing eviction from their homes, as they cannot pay the rent due to the impossibility of earning a living during the pandemic. For reasons like this, the Covid-19 crisis doubles artists' exposure to risk,' says Marita Muukkonen, co-founding director of Perpetuum Mobile (PM) and Artists at Risk (AR).  
The new fund will cover the living costs of artists at risk and, where necessary, relocate artists to a place of safety within their own country or region.
Artists at Risk (AR) is launching a crowdfunding page as part of the campaign to raise an initial 10,000 euros towards the costs https://www.gofundme.com/f/artistsatrisk
FURTHER INFORMATION
ARTISTS at RISK (AR) is a non-profit organisation with charitable status at the intersection of human rights and the arts. AR is dedicated to mapping the field of persecuted art practitioners and facilitating their safe passage from their countries of origin, hosting them at residencies and curating related projects. Perpetuum Mobile (PM) initiated Artists at Risk (AR) in 2013 as a platform and network to support artists in securing travel documents, providing legal assistance and creating AR-Safe Haven Residencies. The European Parliament honoured Perpetuum Mobile (PM) for its Artists at Risk (AR) programme with the CIVI EUROPAEO PRAEMIUM (European Citizen's Prize) in 2016.
Campaign: Gofundme AR COVID19 Emergency Fund
CONTACT: Jo Glanville, joglanville@perpetualmobile.org, +44 (0) 7713020971
To art museum directors, trustees, board members, and upper management:

We ask that you do everything in your power to retain all staff members during the COVID-19 crisis. Barely three weeks after the first "stay at home" order was issued in New York, furloughs and layoffs began at virtually all of our city's museums and cultural institutions. We have a simple demand: before a single museum worker is laid off, let every mid-six- or seven-figure museum director draw a salary of zero. Let our wealthy trustees, who so expertly raise money for council field trips and directors' first class-flights, fundraise instead for staff retention. Let the conversation around deaccessioning artwork and dipping into endowments start if it means saving jobs.

You are responsible to the people you hire. You must continue to pay them a living wage, even—and especially—in times of duress. This includes janitorial, maintenance, and otherwise unsalaried workers. This includes those who cannot do their regular work from home. You are doubly responsible if you rely on, or have relied upon the labor of unpaid interns, perpetuating a cycle of inaccessibility and exploitation that keeps the museum world run predominantly by the white and independently wealthy. Those at the top should do everything in their power to retain a full staff for the entirety of the crisis.

In New York City alone, art museum directors' salaries range from upwards of $200,000 to more than $3 million. Yet in this city and across the country, institutional responses to the COVID-19 crisis have resulted in staff cuts, layoffs, and furloughs that overwhelmingly impact the lowest paid workers. Pairing these staffing cuts with empty gestures of financial solidarity—such as tiered salary reductions in the 10–30% range for senior management, as has been implemented at MASS MoCA, the Whitney Museum of American Art, the Cleveland Museum of Art, and others—does nothing to mitigate the devastating effect of job cuts on the livelihoods of those affected and on the cultural landscape.

Additionally, while the idea of moving "business as usual" to online platforms may be appealing to institutions hoping to remain relevant during this time, it is important to recognize that "business as usual" posits the pursuit and maintenance of capital as more important than human life. In fact, considering persistent calls from disability advocates for museums to consider engagement strategies for multiple audiences across multiple platforms, it is doubly insulting that this crisis has allowed institutions to pat themselves on the back for what has, until recently, been an afterthought. While the art world broadly, and museums specifically, may lionize the rabid accumulation of objects, we assert an alternate, perhaps radical idea: that people are simply more important.

The precarity of contract, freelance, frontline, and otherwise marginalized labor is evident in the nearly immediate decision to obstruct the livelihoods of the very real human beings in these roles, whose creativity, enthusiasm, and expertise make significant contributions to culture within and without museums. These workers are regularly denied health benefits and job security even in more stable circumstances, and their summary dismissal reveals not only a systemic undervaluing of the expertise of their employees but also a fundamental lack of commitment to their publics. Educators are often a visitor's first entry into an artwork, thoughtfully creating curricula, facilitating workshops, and otherwise fostering critical dialogue that stretches the limits of artistic discourse. Teaching artists, who make up a large segment of frontline education staff, are tasked with maintaining their own individual practices while supporting the learning of museum visitors, often at multiple institutions. Deeply knowledgeable about the collections and operations, front of house staff are the literal faces of museums, but their work remains some of the most undervalued in both perception and practice. This is especially egregious when we consider the fact that front of house staff were the employees most vulnerable to COVID-19 before museums were forced to close their doors.

It also must not go unmentioned that educators, frontline workers, and freelancers are often the most diverse in terms of race, gender, class, and life experience. These workers often steer urgent discussions related to labor, diversity, equity, access, and inclusion across the field. To eliminate these positions while retaining only senior management lays waste to vital forms of institutional memory, and decimates any gains made in the name of diversity and representation. It does not go unnoticed that these devastating layoffs disproportionately affect those lacking generational wealth and access, as well as those demanding more of institutional ethics, including union members.

Museum directors, trustees, and upper management: when, eventually, we emerge on the other side of this crisis, how do you want to look back on your response to it? Are your collection and bottom line intact at the expense of large swathes of your staff, whose already precarious livelihoods you have rendered even more so? Or did you prioritize the lives of your workers over the capital of your institutions? A collection of objects alone does not make a museum. Museums are made, maintained, and brought to life by workers. While a liberal call to action might claim that the stakes of the issue at hand lie in the importance or universalism of art, we reject the notion that workers' rights are contingent on the perceived value of their area of expertise or hierarchy within it. Art workers do not matter because we work in a prestigious field. We are valuable because all workers are valuable, because people are more important than profits.

What is interesting—albeit not surprising—about museums' trigger-happy responses to COVID-19 is the irony inherent in the discrepancy between the politics that the art world purports to endorse, and those that constitute its structure. It has never been more apparent that those at the art world's helm are happy to bask in the afterglow of radical politics in art without ever considering implementing those same politics into institutional practices. Institutional critique is fine if it never reverberates beyond the exhibition space. Artists' critiques of the heteropatriarchy, ableism, white supremacy, and capitalism are acceptable if they turn a profit. Now is the time for institutions to stand behind the values they claim to uphold, and to offer material support to all of their employees, especially the most vulnerable. Now is the time for museums to model a radical future for art and labor.

The authors of this letter have been affiliated with Dia Art Foundation; Museum of Modern Art, New York; New Museum; Smithsonian Museum; and Studio Museum in Harlem. We ask that allies, artists, and those in power in particular sign and share, as art workers could face retaliation.
NYC Museum directors + salaries as of 2018 

Metropolitan Museum of Art, Thomas P. Campbell, $3,017,012
Museum of Modern Art, Glenn Lowry, $2,286,574
Solomon R. Guggenheim Museum, Richard Armstrong, $1,255,989
Whitney Museum of American Art, Adam Weinberg, $1,083,525
Frick Collection, Ian Wardropper, $839, 916
New Museum of Contemporary Art, $764,738
Brooklyn Museum, Anne Pasternak, $597,871
MoMA PS1, Klaus Biesenbach, $553,515
Jewish Museum, Claudia Gould, $549,043
Dia Art Foundation, Jessica Morgan, $500,799
To sign the petition, visit Change.org .
We the undersigned write with grave concern about a growing trend of layoffs targeting education staff at major global museums in the name of COVID-19. Museums including MoMA, LA MOCA, Mass MoCA, Serralves Foundation and others, have recently reported redundancies, many of them affecting freelance and part-time educators and, in the case of the MoMA, offering no horizon of re-employment. Far from redundant, such workers—employed to give tours, design and develop programmes for schools and communities of all ages—are at the heart of museum and gallery work.

As those most in touch with communities outside of the museum, educators push criticality and innovation. Their work is regularly used to attract donors and supporters to many institutions. That they are first in the line of fire for layoffs, is disconcerting, to say the least.

This is especially true as gallery education posts are more often to be those in which racialised, working-class people and women are employed to work with communities who are not members of the cultural elite. At a moment when museums and galleries claim an interest in their diversification, why do they de-fund the very people and communities made most vulnerable by the current crisis?

We find this treatment of educators to be a great tragedy in a moment when their skill-sets — meaning-making, public engagement, community care and support — are more essential than ever. This could be a moment in which to utilise these skills to offer more to communities than virtual museum tours. Instead of retrenching museums into conservative modes of exclusionary content dissemination, a more forward-thinking stance would be to intensify the educational dimension of their offer in this moment of fear, loss and community re-organisation, and to prioritise relationships with their most excluded groups.

Sadly, the reported layoffs follow years of precarity for museum and gallery educators and other cultural workers, who are rendered dispensable in times of economic or social uncertainty. While our letter is focused on the situation of educators, we stand with cleaners, porters, visitor service staff and other low paid and precarious workers in museums and galleries and call on their employers to reverse these layoffs and to offer fairly paid, secure and protected contracts for all cultural workers.

We implore museums and galleries to take this opportunity to re-imagine—with their workers and their communities – the role of culture in the time of COVID-19 and its aftermath. And we ask those museums who are already doing so to step forward and speak out on behalf of education and other essential workers targeted by these cuts.

Signed by:

1. Dr Janna Graham, BA Curating, University of London, Goldsmiths, UK
2. Dr Carmen Moersch, Mainz Academy of Arts, Johannes Gutenberg University, Germany
3. Dr Cayo Honorato, Department of Visual Arts, University of Brasilia, Brazil
4. Professor Irit Rogoff, Curatorial/Knowledge, Goldsmiths, London University, UK
5.. Prof Doreen Mende, HEAD Genève and Harun Farocki Institut Berlin, Germany
6. Dr Ines Moreira, NOVA Lisbon and U.Porto, Portugal
7. Ainslie Roddick, ATLAS Arts, Skye, Scotland
8. Mahan Moalemi, writer and researcher
9. Dr Vipash Purichanont, Department of Art History, Silpakorn University, Thailand
10. Dr Sophie Hope, MA Arts Policy and Management, Birkbeck, University of London, UK
11. Ashley Whitfield, Founder, Johannesburg Family Gathering, Johannesburg, South Africa
12. Dr Raimi Gbadamosi, Artist, Academic. DeMontfort University, Leicester, UK.
13. Anne Julie Arnfred, Curator and PhD fellow, Roskilde University, Roskilde, Denmark
14. Eloy V. Palazón, PhD Candidate, Universidad Complutense de Madrid, Spain
15. Andrea Francke, artist and associate lecturer, University of the Arts London, UK
16. Dr Carolina Rito, Centre for Arts, Memory and Communities, Coventry University, UK
17. Dr Bridget Crone, Senior Lecturer in Visual Cultures, Goldsmiths, University of London
18. Sara Greavu, curator and Queer Arts Development Leader, Outburst Arts, Belfast
19. Dr Sarah Pierce, artist and Lecturer in Visual Cultures, National College of Art and Design Dublin
20. Leire Vergara, Dutch Art Institute, Artez University of the Arts, Arnhem/ Bulegoa z/b, Bilbao
21. Astrid Korporaal, Research Curator, Frames of Representation festival at the Institute of
Contemporary Arts, London, UK
22.Dr María Bella, independent researcher and curator, Corcubión, Spain
23. Jenny Richards, PhD candidate, Konstfack, University of the Arts, Stockholm, Sweden
24. Miguel Amado, Director, Sirius Arts Centre, Cobh, County Cork, Ireland
25. Huiying Chen, Curator, Taipei Fine Arts Museum, Taiwan
26. Ariadna Serrahima, Publisher and PhD candidate, Goldsmiths University, London, UK
27. Ben Messih, Education Curator at the South London Gallery, UK
28. Grant Watson, Tutor, Royal College of Art, London, UK
29. Mariam Atieh, Associate Lecturer, University of Arts London, London College of Fashion, UK
30. Fereshte Moosavi, Independent Curator, PhD Curatorial/Knowledge Goldsmiths University of
London, UK
31. Vaida Stepanovaite, Independent curator, MRes Curatorial/Knowledge, Goldsmiths, University of
London, UK
32.Ane Rodríguez Armendariz, Cultural Manager, MA Contempemporary Art Theory, Goldsmiths
University, London, UK
33. Gema Darbo, Curator, MRes Advanced Practices, Goldsmiths University, London, UK
34. Alex Thorp, Education Curator, Serpentine Galleries, London, UK
35. Dr Felicity Allen, artist, former Head of Interpretation & Education, Tate Britain; founding director,
Engage, UK
36.. Zoë Marden, artist & assistant researcher, Advanced Practices, Goldsmiths University, London,
UK
37.. Patricia Roig, MRes Curatorial/Knowledge, Goldsmiths University, London, UK
38. Theodor Ringborg, Artistic Director, Bonniers Konsthall, Stockholm, Sweden
39.. Ayesha Keshani, museum worker and PhD candidate Visual Cultures, Goldsmiths University,
London, UK
40. Eva Rowson, Managing Director, Bergen Kjøtt, Bergen, Norway .
41. Jemma Egan, Assistant Education Curator, Serpentine Galleries, London, UK
42. Deniz Kirkali, Independent Curator, PhD Curatorial/Knowledge, Goldsmiths University, London, UK
43. Olivia Plender, Royal Institute of Art, Stockholm, Sweden
44. Eduarda Neves, Curator and Director ESAP, Portugal
45. Srajana Kaikini, PhD, Assistant Professor of Philosophy, Krea University, independent curator.
India.
46. Clara Rocha, Independent Curator and PhD Candidate Visual Cultures, Goldsmiths University,
London, UK
47.. Lawrence Lek, Artist and PhD Candidate, Royal College of Art, London, UK
48.. Dennis Dizon, Independent Digital Curator, MRes Curatorial / Knowledge, Goldsmiths, London, UK
49.. Alex Sainsbury, Director, Raven Row, London, UK
50. Samia Henni, Cornell University, USA
51.. Vasiliki Antonopoulou, Artist, Royal College of Art, London, UK
52. Maria Morata, Independent Curator and Researcher, Berlin, Germany
53. Laura Hensser, Managing Director, Gasworks, London, UK
54. Michael Maranda, assistant curator, Art Gallery of York University
55. Pascal Schwaighofer, Artist and PhD student Comparative Literature Cornell University, USA
56.Ofri Cnaani, Artist, Associate lecturer, BA Curating, University of London, Goldsmiths, UK
57.Pablo Martínez, Head of Programming, MACBA Museu d'Art Contemporani de Barcelona, Spain
58.Francesca Maria Lazzarini, Curator and PhD Candidate Curatorial/Knowledge, Goldsmiths
University, London, UK
59.Joni Zhu, Research Assistant, Visual Cultures, Goldsmiths, London, UK
60. Joselyne Contreras, PhD candidate in Curatorial Knowledge, Goldsmiths, London, UK
61.Sophie Jung, artist and freelance educator, external tutor at Institut Kunst, Basel, Switzerland
62. Dr Joshua Simon, Pennsylvania Academy of Fine Arts, Philadelphia and Maayan Magazine, Tel
Aviv-Jaffa
63. Lucia Pietroiusti, Curator, Serpentine Galleries, London UK
64. Murat Adash, Artist and PhD Candidate in Art at Goldsmiths, University of London
65. Dr Ronny Hardliz, artist and researcher, Lucerne University of Applied Sciences and Arts,
Switzerland
66. Avi Varma, PhD candidate at the Centre for Research Architecture, Goldsmiths, University of
London, UK
67. Dr. Anshuman Dasgupta, Kala Bhavan, Visva Bharati University, Santiniketan, India
68. Emily Pethick, Director, Rijksakademie van beeldende kunsten, Amsterdam, Netherlands
69. Maya Watanabe, artist and PhD Candidate in Visual Cultures, Goldsmiths University, London, UK
70. Alasdair Milne, MRes student, Visual Cultures, Goldsmiths, University of London, UK
71. Sara Martín Terceño, freelance educator, Madrid, Spain
72. Silvia Zayas Serra, artist, freelance educator, Spain
73. Ainhoa Hernandez Escudero, artist, cultural worker, Madrid, Spain
74. Patricia Raijenstein, free freelance educator, Spain
75. Dr. Theo Reeves-Evison. Leverhulme Early Career Fellow, Birmingham School of Art, UK
76. Cibelle Cavalli Bastos, MA, Royal College of Art, London, UK
77. Prof. Dr. Anja Kraus, Department of Humanities and Social Sciences Education, Stockholm University, Sweden
78. Ana Mae Barbosa, Full Professor (retired) from Universidade de São Paulo, Brasil 79. Léontine Meijer-van Mensch Director Ethnological Collections, State of Saxony, Germany
80. Thomas Locher, Dean Academy of Fine Arts Leipzig, Germany
81. Catarina Martins, Faculty of Fine Arts, University of Porto, Portugal 82. Prof. Ulf Aminde weissensee academy of art Berlin
83. Danja Erni, KontextSchule, UdK Berlin, Germany 84. Prof. Dr. Andrea Sabisch, University of Hamburg, Germany
85. Friederike Schönhuth, director RED PONY – agency for art and art education, Frankfurt, Germany 86.Silke Ballath, sideviews. e.V. and German Children and Youth Foundation, Germany
87. Elke aus dem Moore, Director, Akademie Schloss Solitude, Stuttgart, Germany 88. Dr. Lüder Tietz, MA Program Museum and Exhibition, University of Oldenburg, Germany
89. Dr. Nanna Lüth, University of the Arts Berlin, Germany
90. Prof.Dr. Silke Wenk, Carl von Ossietzky University of Oldenburg, Germany
91.Natalie Bayer, director, FHXB Friedrichshain-Kreuzberg Museum, Berlin, Germany 92.Tom Holert, Harun Farocki Institute, Berlin, Germany 93.. Christine Gerbich, Centre for Anthropological Research on Museums and Heritage, Humboldt-University Berlin, Germany
94.. Samuel Guimarães, Art Educator and Professor at School of Music and Performing Arts, Portugal 95.. Helene Illeris, Professor of Art Education, University of Agder, Norway
96. Marta Coelho Valente, PhD student in Arts Education, Research Institute of Art, Design and Society, University of Porto, Portugal
97.Raquel Ribeiro dos Santos, Head of Participation, Families and Schools, Culturgest – Fundação Caixa Geral de Depósitos, Portugal
98.Lara Soares, Art educator at Burilar – Creative Processes in Public's Mediation, Portugal 99. Madalena Wallenstein, Cultural Programmer and Coordinator at CCB/ Fábrica das Artes – Childhoods, Portugal
100. Prof. Dr. Karen Ellwanger, Carl von Ossietzky Universität Oldenburg, MA Museum and Exhibition 101. Claudia Hummel, Institute Art in Context, Berlin University of the Arts, Germany
102. Tiina Huber, executive director, Cultural Mediation Switzerland, Zürich, Switzerland 103. Barbara Meyer, S27 Art and Education, Berlin, Germany 104. Filipa Oliveira, Visual Arts Programmer and Curator for the city of Almada, Portugal 105. Liliana Coutinho, Talks and Debates Curator, Culturgest, Portugal 106. Elisabete Paiva, Artistic Director Festival Materiais Diversos, Portugal 107. Susana Gomes da Silva, Head of Education, Museu Calouste Gulbenkian, Fundação Gulbenkian, Portugal 108. Bruno Marchand, Visual Arts Curator, Culturgest, Portugal 109. Dr. Susanne Bosch, artist, artistic researcher, educator, Berlin, Germany 110. Denise Ryner, Director/Curator, Or Gallery, Vancouver, Canada
111. Mariano Gaich, Kulturagent Schweiz, Switzerland 112. Luis Camnitzer, artist, and Professor Emeritus, State University of New York, College at Old Westbury, USA 113. Zoya Kocur, Art and Museum Consultant, USA 114. Constanze Eckert, art worker and curator of art education, Berlin, Germany
115. Rowitha Muttenthaler, museologist, Vienna, Austria 116. Univ.-Prof. Mag. Dr. Sabeth Buchmann, Academy of Fine Arts Vienna, Austria 117. Peter Radelfinger, artist and art educator, Zürich, Switzerland
118. Dennis Atkinson, Professor (Emeritus), Department of Educational Studies, Goldsmiths University of London, UK 111. Marisa 119. Adegas, Head of Education (in vacancy) at Museu do Douro, Portugal 120. Amanda Midori, art educator, researcher, PhD student, Faculty of Fine Arts/i2ADS, University of Porto, Portugal
121. Ludgero Almeida, artist, art teacher, PhD student, Faculty of Fine Arts, University of Porto, Portugal 122. Catarina Almeida, i2ADS/ Faculty of Fine Arts, University of Porto, Portugal 123 Tiago Assis, i2ADS/Faculdade de Belas Artes da Universidade do Porto, Portugal 124. José Carlos de Paiva, i2ADS/ Faculty of Fine Arts, University of Porto, Portugal 125. Andreia Coutinho, Art Educator, Serralves Foundation, Portugal 126. Constança Araújo Amador, Art Educator, Serralves Foundation, Portugal 127. Cristina Camargo, Art Educator, Serralves Foundation, Portugal 128. Helena Gonçalves, Art Educator, Serralves Foundation, Portugal 129. Inês Afonso Lopes, Art Educator, Serralves Foundation, Portugal 130. Inês Soares, Art Educator, Serralves Foundation, Portugal 131. Ivone Almeida, Art Educator, Serralves Foundation, Portugal 132. Joana Oliveira, Art Educator, Serralves Foundation, Portugal 133. Joana Patrão, Art Educator, Serralves Foundation, Portugal 134. João Tiago Azevedo, Art Educator, Serralves Foundation, Portugal 135. José Costa, Art Educator, Serralves Foundation, Portugal 136. José Maia, Art Educator, Serralves Foundation, Portugal 137. Justa Mendes, Art Educator, Serralves Foundation, Portugal 138. Melissa Rodrigues, Art Educator, Serralves Foundation, Portugal 139. Miguel Teodoro, Art Educator, Serralves Foundation, Portugal 140. Nelson Duarte, Art Educator, Serralves Foundation, Portugal 141. Patrícia do Vale, Art Educator, Serralves Foundation, Portugal 142. Paulo Jesus, Art Educator, Serralves Foundation, Portugal
143.Raquel Sambade, Art Educator, Serralves Foundation, Portugal 144. Rita Martins, Art Educator, Serralves Foundation, Portugal 145. Rui Mota, Art Educator, Serralves Foundation, Portugal 146. Sofia Santos, Art Educator, Serralves Foundation, Portugal 147. Sónia Borges, Art Educator, Serralves Foundation, Portugal 148. Renata Cervetto, Curator 11th Berlin Biennale for Contemporary Art, Berlin, Germany 149..María Berríos Curator 11th Berlin Biennale for Contemporary Art, Berlin, Germany . 150. Lisette Lagnado,Curator 11th Berlin Biennale for Contemporary Art, Berlin, Germany 151. Duygu Örs, Mediation and Outreach, 11th Berlin Biennale for Contemporary Art; Berlin, Germany 152. Katja Zeidler, Head of Education and Mediation, KW Institute for Contemporary Art, Berlin, Germany 153. Dr Aida Sánchez de Serdio Martín, Arts and Humanities, Universitat Oberta de Catalunya, Spain 154. Johanna Schaffer, Theorie & Praxis der Visuellen Kommunikation, Kunsthochschule Kassel, Germany
155. Dr. Gürsoy Doğtaş, Author, Critic and Curator, Germany 156. Sascha Willenbacher, FHNW School of Education, Switzerland 157. Rita Luciana Berti Bredariolli, Instituto de Artes da Universidade Estadual Paulista "
158. Julio de Mesquita Filho", IA-UNESP, Brasil 159. Sara Barriga Brighenti, Sub-Commissioner Plano Nacional das Artes, Portugal 160. Karen Winzer, artist and art educator – K.I. Office for Art Education Berlin e.V., Germany 161. Prof. Nana Eger, University of Applied Science, Merseburg, Germany 162.Henrike Eis, Cologne, Germany
163.Nora Sternfeld, Kunsthochschule Kassel, Germany
164. 164.Katrina Blach, head of projects art education HALLE 14, Leipzig, Germany 165. Dr. Marc Siegel, Film Studies, Johannes Gutenberg University, Germany 166. Henrike Plegge, Mainz Academy of Arts, Johannes Gutenberg Universitiy, Germany 167. Prof. Barbara Putz-Plecko, University of Applied Arts Vienna, Austria 168. Patric Schatzmann, Project Manager art education, Mercator Foundation Switzerland 169. Catrin Seefranz, oca: migrations, minorities, arts, Vienna, Austria 170. Sabine Wohlfarth, Head of Education, Grassi Museum, Leipzig, Germany 171. Prof. Thomas Sieber, BA Art Education und MA Curatorial Studies, Zürich University of the Arts, Switzerland 172. Prof.Dr. Linda Hentschel, Mainz Academy of Arts, Germany 173. Stefan Bast, Mainz Academy of Arts, Germany 174. Prof. Angeli Sachs, head of MA Art Education Curatorial Studies, Zurich University of the Arts, Switzerland 175. Nora Landkammer, University of Applied Arts, Vienna, Austria 176. Saskia Köbschall, RTG Minor Cosmopolitanisms, Humboldt-University Berlin, Germany 177. Wanja van Suntumm, RUHRORTER, Mühlheim an der Ruhr, Germany
178. Schnittpunkt (Martina Griesser, Renate Höllwart, Beatrice Jaschke, Monika Sommer, Nora Sternfeld und Luisa Ziaja), Vienna, Austria
179. Poppy Bowers, Curator, the Whitworth, University of Manchester
180. Hansel Sato, Co-Director Soho in Ottakring, Senior Lecturer Academy of Fine Arts, Vienna, Austria 181. Franziska Mühlbacher, head of education, Technical Museum, Vienna, Austria 182. Dr Irene Schütze, Art Academy Mainz, Germany 183. Prof. Dr. Maureen Maisha Auma, Childhood and Diversity Studies, Magdeburg-Stendal University of Applied Sciences, Germany
184. Parastou Forouhar, artist, Germany
185. David Muñoz Alcantara, NÆS—Nomad Agency/Archive of Emergent Studies, Finland 186. Andrea Thal, Artistic Director, Contemporary Image Collective – CIC, Cairo, Egypt 187. David Andrew PhD, Associate Professor and Head, Department of Fine Arts, Wits School of Arts, University of the Witwatersrand Johannesburg, South Africa
188. Sally J Morgan PhD, Distinguished Professor of Fine Arts, Massey University, New Zealand
189. Maja Renn Assistant Director, Schauspielhaus Zürich, Switzerland 190. Javier Rodrigo Montero, Transductores/ mediation programs for art Institution in Barcelona, Spain
191. Peggy Piesche, scholar of literature and cultural studies, Berlin, Germany 192.Leire San Martin, art educator and programmer, Tabakalera International Centre for Contemporary Culture, Donostia-San Sebastian, Spain
193. Jone Alaitz Uriarte – Exhibition and projects coordinator. Tabakalera, Donostia-San Sebastian, Spain Mag.
194. Laurence Rassel, Director of erg (école de recherche graphique école supérieure des arts), Brussels
195. Katharina Walter, Tyrolean State Museums, Innsbruck, Austria
196. Rahel Puffert, Werkhaus Münzviertel Hamburg, Germany 197. Dr Judith Dehail, Department of Art (Cultural Mediation of the Arts), Aix-Marseille University, France
198. Joëlle Le Marec, directrice du GRIPIC, Sorbonne Université CELSA, Paris France
199. Heike Vogel M. A., head of education, vorarlberg museum, Bregenz, Austria 200. Zoe López, Head of content, Intermediae – Matadero Madrid, Spain 201. Prof. Dr. Marc Fritzsche, University of Koblenz-Landau / BDK Board Member (German Art Education Association), Germany
202. Sara Torres Vega, Fine Arts Faculty, Complutense University of Madrid, Spain 203. Dr Susan Kamel, HTW Berlin University of Applied Sciences, D 204. Lineo Segoete, Ba re e ne re Literary arts, Maseru, Lesotho 205. Prof. Ruth Sonderegger, Academy of Fine Arts Vienna 206. Patrick Mudekereza, Centre d'art Waza, Lubumbashi, D.R.Congo 207. Gila Kolb, Dozentin, lecturer Berne University of the Arts, Switzerland 208. Prof. Eileen Legaspi-Ramirez, University of the Philippines 209. Jordi Ferreiro, LA CAPELLA, Barcelona, Spain 210. Belén Sola, DEAC MUSAC, León, Spain 211. Víctor Lobo Sastre, Experimentem amb l'ART, Barcelona, Spain
212. Antònia del Río, Experimentem amb l'ART, Barcelona,Spain 213.Dolors Juarez Vives, Experimentem amb l'ART, Barcelona,Spain 214. Sylvia del Amo Alcàcer, Experimentem amb l'ART, Barcelona,Spain 215. Joan Ivern Magaña, Experimentem amb l'ART, Barcelona, Spain 216. AMECUM (Asociación de Mediadoras Culturales de Madrid), Spain 217. Mariola Campelo, AMECUM (Asociación de Medidoras Culturales de Madrid), Spain 218. Mertxe Pecharromán Bombín, art educator, Spain 219. Simon Harder, artist and art educator, Bremen, Germany 220. Prof. Dr. Maren Polte, Head of BA VKD & MA Art Education 221. Evan Ifekoya, Artist and Lecturer Fine Art & History of Art Goldsmiths, University of London, UK
222. Collectif microsillons, HEAD Geneva, Switzerland
223. Clara Boj, Fine Arts Faculty, Universidad Politécnica de Valencia, Spain and PERMEA, Experimental Program on Mediation and Education through Art. Consorci de Museus de la Comunitat Valenciana-Universitat de València-Centre del Carme Cultura Contemporània, Valencia, Spain
224. José Campos, Consorci de Museus de la Comunitat Valenciana-Centre del Carme Cultura Contemporània, Valencia, Spain
225. Rudy Loewe, visual artist and arts educator, UK
226. Asamblea de Mediadoras educativas y comunitarias de Quito, Ecuador:
227. Natalia Pineda, mediadora educativa independiente
228. Marcia Ushiña, mediadora educativa independiente
229. Carolina Ganchala, mediadora educativa independiente 230.Sebastián Sanchez, mediadora educativa independiente. 231. Juan Francisco Segovia, mediador educativo independiente. 232. María Dolores Parreño, mediadora educativa independiente 233. Valeria Galarza, acompañante pedagogica 234. Karen Solórzano, mediadora educativa en el Museo Universitario UCE
235. Alejandro Cevallos N, mediador educativo investigador en Escuela Otra Hoja de Ruta, grupo Quito
236. María Acaso, head of education, Museo Nacional Centro de Arte Reina Sofía, Madrid, Spain
237. Virginia de Diego, Artist, Curator, Art Teacher, Porto, Portugal
238 Isabella Lenzi, Curator, Exhibitions coordinator, Fundación MAPFRE, Madrid, Spain
239. Pili Álvarez, Art Educator, CA2M. Móstoles Spain
240. Stu Hansom, independent arts researcher, research initiative, UK
241.Rubén Gaztambide-Fernández, Professor, Ontario Institute for Studies in Education, University of Toronto
242. Amal Khalaf, Director of Programmes, Cubitt, London + Curator, Civic Projects, Serpentine Galleries, London
243. Olga Fernández López, Universidad Autónoma de Madrid, Madrid, Spain
244. Alexander Henschel, Institute of Art and Visual Culture, University of Oldenburg (Germany)
245. Prof. Dr. Jörg Heiser, Dean, Faculty of Fine Arts; Director, Institute for Art in Context, University of the Arts, Berlin
246.Dr. Nicole Suzuki, Zaglossus publishing house, AT
247. Nerea Hernández Serna, Educator, Tabakalera International Centre for Contemporary Culture, Donostia-San Sebastian, Spain
248. Prof. Fiona McGovern, University of Hildesheim, Germany
249. Adela Železnik, curator / mediator, Ljubljana, Slovenia
250. Bojana Piškur, curator, Ljubljana, Slovenia
251. Dr Frances Williams, Visiting Researcher, Glyndwr University
252. Giovanna Esposito Yussif – Curator, Nomad Agency/Archive of Emergent Studies
253. Prof. Dr. Christine Heil, University of Duisburg-Essen, Germany
254. Prof. Diedrich Diederichsen, Theory of Contemporary Art, Academy of Fine Arts Vienna
255. Dr. Yuklin Cheng, art educator, art education historian, Hong Kong
256. Danja Erni, art educator and artist, Berlin
257. Drs Edward van Voolen, independent curator and scholar, Berlin
258. Prof. Dr. Christine Heil, University of Duisburg-Essen, Germany
To add your signature, please go here.
This report from Warsaw is a just-on-time response to the disruption caused by Covid-19, including some initial thoughts on its political implications and, more specifically, its impact on the economy of contemporary art. Just three days after the quarantine was announced, Obywatelskie Forum Sztuki Współczesnej (OFSW; Citizens' Forum for Contemporary Art), a radical art-activist group in Poland, published an open letter regarding the effects of the situation on the artistic precariat.1 Our friends and colleagues who work as freelancers (artists, curators, educators, lecturers, technicians, etc.) have found themselves overnight without any source of income, with no savings, patchy access to health care and no right to maternal/paternal leave.
The same story is repeated across Europe. The field of contemporary art is notorious for contracting freelance labour, enforcing self-employment, outsourcing (even basic jobs like cleaning or exhibition supervision for nominal fees), and either not paying or delaying payment for artistic work. Most art institutions, now faced with temporary closure, have instinctively offloaded these (unpayable) costs on its precarious workforce. Most freelancers barely make ends meet, they do not earn enough to save for the hour of need, and some have been left with literally a couple of euros in their accounts.
In response to this situation, Citizens' Forum for Contemporary Art is calling on measures to adequately cope with this unprecedented challenge and support the artistic precariat. Firstly, the forum demands that freelancers and the self-employed should be recognised by the welfare system and covered by workplace protection – otherwise guaranteed for contracted employees only. In Poland, this would involve a social wage or minimum income paid by the state. The forum further advocates for:
Paying freelancers for all contracted projects, as if they had proceeded according to plan – usually freelancers are only paid after a project is completed
Following up with projects not yet contracted and paying freelancers for initial research and communication. Due to the informality of employment relations in the arts, most freelancers do not have a contract signed in advance of production; usually the agreement is based on trust, which should be not be exploited, particularly now when it is needed most
Loosening the bureaucracy regulating public grants for individuals and prioritising wages for the conceptualisation of the work rather than other expenses (usually 20 per cent of the grant goes towards honorariums, while 80 per cent is spent on materials, travel, accommodation, transport; these proportions should now be reversed)
Organising alternative public commissions to replace projects that have been cancelled
An amnesty for rents of studios. In Poland, these spaces are usually provided by municipalities
Providing financial support for institutions and enterprises suffering from the crisis
Ensuring that all subsidies are redistributed to the workers, even if they are not employed full-time.
This response is embedded in the collective process of reflection and action generated amongst art-activist groups operating worldwide: just to name the comrades from the radical collective Plan C from the UK, who also issued a series of demands related to this crisis.2
When I try to think about the consequences of this crisis, I am torn, as possibly many of us are, between two conflicting impulses. One is panic, the other is denial. On the one hand, I am prone to announce that 'this crisis is going to change everything'. On the other, I am tempted to deny its severity. This is not an entirely misguided response to the highly volatile situation, as the truth is we simply do not know; we are coping with the invasion of black swans. But it is almost certain that this pandemic is going to accelerate tendencies already present and unearth systemic contradictions inherent to globalisation as an economic, social and artistic project.
I am pretty certain that many people are asking themselves currently, does the Covid-19 pandemic spell an end to globalisation as we know it? It feels almost uncanny that just a few months ago I convened, together with Jesus Carrillo and comrades from the Antifascist Year and Keep It Complex, Make It Clear, a summit titled 'Internationalism after the end of globalisation', organised at the Museum of Modern Art in Warsaw.3
Last October we discussed fervently what would such 'end of globalisation' would entail. For the purposes of our summit, we defined it as the collapse of a hegemonic, ideological concept which dominated the social imagination of the late twentieth and early twenty-first centuries. This inherently neoliberal project promoted the total freedom of capital, paired with globally coordinated attacks on social welfare and workers' rights. In absence of structures that would ensure international solidarity and coordination, this concept of globalisation was always a projection. It fancied itself as the liberal 'end of history', but in practice it was nothing more than a blatant imperialism of capital, an 'export of democracy' and an ideological construct called upon by governments to justify military interventions. While falling under the weight of its own contradictions, by the mid-2010s this form of globalisation was further undermined by the international coalition of fascists and nationalists, who used its structural weaknesses to enact political projects of their own, aimed at the destruction of democracy and attempting to roll back the legacy of the Enlightenment. It is important to remember that the same people who currently accuse the European Union of inaction have been the first to denounce any attempts at establishing EU agencies which would be able to respond promptly to a pandemic.
In any case, the concept of the 'end of globalisation' was not intended to suggest that the world is not connected. In contrast, we believe that the globe is more interconnected than ever, which is only further proved by this global pandemic. Viruses do not respect human borders and the global supply chain is only as strong as the weakest of its links: A man eating a bat in China caused the market crash in New York; assemblages created by the bat-man-stock are intertwined; and global pandemics result from the industrialisation of agriculture, mass production of meat, predation on natural ecosystems, and loss of biodiversity. I am cautious to announce the end of globalisation for it is a matrix of economic, political, social and cultural interconnectedness. But even though its current phase seems to be over – the ideological construct of globalisation has proven its deficiency – it still might haunt us as a zombie sustained by trillions of dollars, euros and pounds pumped into financial systems.
For an illustration of the costs incurred by the recent return of national borders, one only need to switch to the livefeed of Polish border crossings, where cars line up for fifty kilometres and wait for over twenty-four hours. This current situation is a consequence of the inept policies of the Polish government, who in a flight of nationalistic fancy closed all borders on the 14th March. In those cars, Polish migrant workers are waiting to join their families and friends, food is getting spoiled instead of being eaten, parts of machines lie idle instead of being assembled in factories to produce the TV sets that are subsequently sold in Germany.
Borders also prevent the flow of knowledge and resources that can be used to produce the medicine necessary for combating the pandemic. Obviously, the nationalists still try to use the crisis to whip up sentiment, but we will see how proud they actually are when there is the need to import vaccines and the medicine discovered and tested in China, Japan, or Germany. Borders also prevent taking coordinated and sustained action that could combat this epidemic and prevent the next, which is more than a certainty. Countries who use the crisis to reimagine themselves in the fashion of autocratic regimes, such as Franco's Spain or Ceaușescu's Romania, will pay the highest price for such misguided politics.
Everybody is talking about the historical parallels to be made with Covid-19, such as the Spanish flu which killed approximately forty million people after the Great War. It was soon forgotten, however, after the war and once the Roaring Twenties kicked in, with its unprecedented levels of interconnectedness. So, in other words, globalisation might have finished as an ideological project, even if haunting us as a zombie, but interconnectedness will surely remain. But what we are lacking today are new forms of international coordination which could act promptly in the face of another crisis. Important to note here is that one of the most reliable sources of information and epidemiological know-how over recent days has been the World Health Organization and not the governmental agencies prone to the short-sighted manoeuvring of politicians (particularly of an authoritarian ilk – just consider the 'scientific' units of the British government, who issued two contradictory papers over the course of one week). New forms of bottom-up, inter-border solidarity have also emerged, such as Pirate Care, a self-organised network 'who stand against the criminalization of solidarity and for a common care infrastructure'.4 Due to the current imposed quarantine, we are potentially more informed than ever by the constant flow of practical information, political analysis, medical knowledge and economic reports, all evidencing our interconnectedness. Possibly, too, we are witnessing the emergence of a new global public sphere based on the politics and experience of the now global precariat. It is our task, then, as the global precariat to make sure that this interconnectedness counters neoliberal dogmas and fascist narratives.
For the time being, the era of ultra-cheap, mass mobility is over. But it is also hard to say if this industry will not rebound, and whether it should be allowed to – that is if anyone in power will allow anything to change; consider the grim realities of the climate catastrophe. The world will possibly become a patchy place of red and green zones for a year or two after the height of the crisis. For the first time since the nineteenth century, the Anglo-Saxon axis of the so-called former West might find itself in the red and remain isolated in this place for a long time if it sticks to the botched idea of 'herd immunity' (the events have unfolded at such a speed that the words written on Wednesday are no longer valid on Sunday, now we know that the UK government has made an abrupt U-turn, and yet the US is tempted to follow along with this neoliberal concept).
It is very hard to imagine that countries who are currently enacting very costly politics of containment will simply allow contact with and uncontrolled travel to those countries which have adopted more lax policing. It is also hard to say whether any measures will prove successful in containing the virus. If the world becomes divided into zones, medical checks and quarantines will become the new norm, at least for a while; one can expect to be registered and quarantined after travelling to a red zone, even if the visit was brief. After the bankruptcies of many budget airlines (which is almost certain), the 'unlimited' access to air travel – which once seemed cheap and accessible, especially for the North and Western middle classes – will likely become a privilege for the few; obviously, this access has never really been 'available' to 80 per cent of humanity. Social distancing too is a middle-class privilege. A blue-collar worker is required at the assembly line or at the logistics centre and so left exposed to the virus. It is important not to forget how unjust the previous phase of globalisation used to be and still is. I write, however, with ungrounded optimism that new forms of international coordination will emerge out of this crisis and that they will be egalitarian, anti-colonial and inclusive.
Before discussing the contradictions inherent to the arts that Covid-19 has starkly shown up, let me make one last note on its political implications. Fascists want to use the virus to strengthen their grasp on power. They are proposing different measures of control, from adopting Chinese surveillance technologies, whipping up nationalism, closing borders, enacting states of exception, to censoring freedom of speech (typically, Hungary has been the first to do this). For the sake of 'honesty', they have also come up with more reasonable propositions: for example, in Poland, policies of social distancing were set in place before the actual victims were counted in the thousands. But most of these honest propositions have been taken from either leftist economic textbooks or garnered from the scientific advice of agencies such as WHO. Again, in Poland, the same rightist government, who just a few months ago ridiculed WHO and disregarded medical professionals, now poses as a champion of science. When they try to come up with proposals of their own, these are usually laughable (like herd immunity), irresponsible or inefficient. They are coherent with the thinking of the ultra-right and include closing borders, arousing national pride and refusing to close churches. While museums, schools, universities and all the 'non-essential' services were getting shut down, the government argued for the special treatment of churches as 'spiritual hospitals' – this policy has since changed, currently up to five people can attend religious services at the same time. Yet, even the Christian flock were not particularly convinced: they too vote with their feet, as they go to the hospital when they are sick rather than to church.
The alt-right have tried to create scapegoats, blame the Chinese or the European Union, and spin conspiracy theories. But in the absence of convincing images, their propaganda lacks strength and influence, at least for the time being. The Polish government is currently basking in the glory of easily scored 'victories': closed institutions, borders, the general lockdown. But it is easier to prohibit than to build and authoritarians are particularly inept at building institutions. Instead, they busy themselves with creating sinister networks of political patronage, disregard expertise and undermine infrastructure. In a week or two, the consequences of their incompetence will come to the fore however, as it won't be possible to gloss over the years of austerity and neglect to the medical infrastructure soon to be stretched beyond capacity.
Considering the circumstances, neoliberals do not have anything interesting to say either, except to peddle pseudo-scientific mumbo-jumbo about behavioural psychology, followed with their hatred of eggheads and an utter disrespect for science – theories of herd immunity and nudging are possibly sound enough to manipulate people into voting for Brexit, but not to deal with a real crisis. The only coherent response of fundamental neoliberal incoherency has been to throw public money at financial markets, as if the role of the state was to bail out speculators.
The postulates of the left have become a new common sense, like the nationalisation of private hospitals in Spain, rent holidays in France, or even guaranteed basic income – the whispers of which are heard everywhere. Even the British government proposes to cover 80 per cent of wages for workers who are unable to work (after some protest, freelancers will also be included in the programme). A general respect of science shared by a vast majority of the left (even if critical and conditional) is currently on the rise too. Moreover, the pandemic proves the efficiency of the Public-Common Partnership, which was previously thwarted by the aggressive lobbying of academic publishers. Currently, thousands of scientists worldwide are sharing their research, combining computational powers and accumulating scientific findings. One can only hope that these actions will result in prompt discoveries and that they will be shared rather than profited upon, and that this will become regular scientific practice.
It sounds like a bad joke that just a couple of months ago Jeremy Corbyn became a laughing stock for proposing the nationalisation of the internet, while just a couple of days ago the EU Commissioner for Digital Economy and Society kindly asked all internet users not to watch Netflix in high definition. The crisis proves that digital infrastructure and social platforms are too essential to be kept in private hands; this is what motivates the most recent campaign to collectivise Facebook, spearheaded by artist Jonas Staal and lawyer Jan Fermon.5 The digital gap has just got wider and more consequential than ever. Access to broadband and basic internet platforms is increasingly becoming about survival: it enables people to shop, bank, pay utility bills and work from home. Yet, an elderly retiree with a 350-euro pension is unlikely to have an email account or smartphone, or able to pay bills on their non-existent laptop. The general turn to e-learning and video conferencing, which is so in right now, also requires a word of exposure. The branch of the trade union Workers' Initiative which operates at the Polish Academy of Science and the Academy of Fine Arts in Warsaw – where I teach – cautioned that the costs of implementing new e-learning methods will be offloaded on the individual teachers and students based on the assumption that everyone has access to broadband internet, updated tech, and the necessary skills to use the platforms and transform their homes into offices – home is not a safe place for some, nor is it a space of middle-class comfort if one has to care for kids.6 The cost of a good laptop exceeds an average monthly salary at the Academy of Fine Arts, and broadband is not a given, but paid for. Less privileged students, who usually have side jobs in hospitality and entertainment, lost their incomes overnight. They most likely have other things to do than to learn about e-learning.
The left seems to have a head start, but the hard lesson of the crisis of 2008–09 is that having the 'right' answers does not result in electoral wins or garner influence. What seemed back then as the existential crisis of capitalism was spun into the final blow to social welfare and, subsequently, the implementation of austerity, which has lethal consequences for this time of Covid-19. Conspiracies and lies peddled by the alt-right, when repeated often enough, can become a common sense. Nationalists can use the crisis to strengthen their power. Neoliberals and corporate media have already ensured that the accumulation of capital continues, cheap money is supplied – obviously, only to owners of capital – and hefty profits are guaranteed. Just as author and activist Naomi Klein argues, this moment of systemic bifurcation will be used by neoliberal authoritarians everywhere to come up with some sort of corona capitalism, a new iteration of disaster capitalism based on mass surveillance, control of populations and new enclosures of medical knowledge and social infrastructure.7
I wholeheartedly agree with Staal's position. He advocates for the networks, institutions and collectives operating in contemporary art to become a force of radically democratic counter propaganda.8 Considering the situation in Poland, which is hovering on the brink of Dark Enlightenment9 propagated by the menacing lobby groups of religious fundamentalists, I strongly believe that one of the main roles of the museum is to contribute to a new, radicalised Enlightenment, based on universal emancipation, equality, solidarity and interspecies cooperation.
For example, Museum of Modern Art in Warsaw has suspended the opening of the exhibition The Penumbral Age: Art in the Time of Planetary Change, (presented on L'Internationale Online as a visual essay by Sebastian Cichocki) which features artistic practices coping with the realities of climate catastrophe.10 In my opinion, such exhibitions are more important than ever: they have the potential of becoming platforms for hosting vital discussions about the ecological context of global pandemics and the future of our societies. Yet, this won't happen if institutions continue to operate autonomously and stay within the range of known exhibitionary apparatuses. The Penumbral Age, for instance, has been planned with various audiences in mind: the exhibition concept is accompanied by an intense public programme and supported by an array of educational activities, including plenary sessions organised by the Workers' Initiative to discuss relations between ecology and workerism as well as ecological summits organised by student activists. I am certain that after the initial shock passes and the lockdown is loosened, such social activities will intensify exponentially; there is an opportunity here to influence the direction of public debate and, consequently, policymaking. Marxist sociologist Immanuel Wallerstein termed this possibility 'utopistics'.11 He argued that in a moment of systemic bifurcation – Covid-19 disruption definitely qualifies as this – usually stable systems become chaotic. In such volatile situations, even modest actions may have a great effect. For this reason, it is so important to organise and partake actively in public debates. The constituent museums, usually sidelined in the crowded public sphere yet informed by years of practical experimentation and theory, have the means at their disposal to meet this responsibility.12 As the post–Covid-19 world order is in its nascent stage, individual actions might make the difference between socialism and barbarism.
This crisis teaches us that art institutions play an important role in sustaining artistic ecosystems. They should not be degenerated into glorified supermarkets with art commodities tailored to both niche customers and mass tourism. They should not devolve into outlets for class distinctions, laundries specialising in art-washing, or become mere imitations of private collections which only parrot the evaluations of the market. The art institution is responsible for the welfare of art workers and to serve a broad public considered as active citizens rather than audiences or consumers. L'Internationale is well positioned to advocate for this focus, following its own practical and theoretical experimentation with models of constituent and socially useful museums. They are not alone. Similar models are active worldwide: just to mention two European examples, Tensta konsthall in Stockholm and Casco Art Institute in Utrecht.13 In Poland, institutions such as Museum of Modern Art in Warsaw, Galeria Labirynt in Lublin and Trafostacja Sztuki in Szczecin have allied themselves with Citizens' Forum for Contemporary Art (and other groups like AICA) to formulate a coherent line of argumentation for convincing municipalities and the Ministry of Culture of the importance in protecting the artistic precariat at this time; without this allied advocation governmental agencies might be tempted to use the current suspension of activities to cut the finances of art institutions altogether.
The money saved on transport, hotel reservations and international travel could be reinvested into localised artistic ecosystems and interlocal connections. Just as Citizens' Forum for Contemporary Art argue, one easy step would be to pay decent wages to freelancers. This, however, would imply a fundamental reconfiguration of how artistic projects are produced. In the culture of eventhood, as outlined by Stephen Wright, projects are simply conceived as 'events', and this has to change.14 Institutions could start financing artistic imagination and conceptual development as well as the everyday peregrinations necessary to research and usership. Before Covid-19, these processes were considered mere externalities of the big exhibition which attracted millions of viewers, thousands of likes and hundreds of reviews. But all those events were done so cheaply, because the cost of maintenance (as analysed in the prophetic 'Manifesto for Maintenance Art' of 1969 by Mierle Laderman Ukeles15) and the labour invested in artistic research, development and sustenance was covered by underpaid artists, support personnel and distributed art scenes. In these times of reckoning, this labour must now be paid. If the artistic precariat are left to survive on their own, there would be dire consequences for the sustainability of the ecosystem of art.
Recently, I heard an anecdote about a piece by conceptual artist John Latham. There was a requirement for the documentation of his work (a couple of yellowish sheets of paper and black-and-white photographs) to be transported from the UK to Poland in a large crate, with a special truck, and for these items to be kept in protected storage before and after the exhibition. The costs possibly totalled a few thousand euros which could have been spent on supporting the development of new artistic work. It is a telling example of the irrationalities of art ownership, and it is especially striking in the context of conceptual art, which generally regarded ideas as primary carriers of artistic potentials and material documentation as replaceable. Yet, there are other models that can be rekindled after the crisis, just to mention a few: the project by Li Mu (A Man, a Village, a Museum, 2015–16) in the collection of Van Abbemusem, which involved the artist recreating classic conceptual artworks with the help of his home village in central China;16 the practice of Asociacion de Arte Útil, who aim at applying artistic ideas to local contexts;17 and a deviant exercise in institutional loans conducted between Museum of Modern Art in Warsaw and Van Abbemuseum in 2017, which included 'sending' the concept of Arctic Circle (1982–88) by Rasheed Araeen from Eindhoven to Warsaw, where it was recreated using local means in Bródno Sculpture Park.18
Inspired by Araeen's Ecoaesthetics: A Manifesto for the 21st Century, 19 and somewhat wishful in thinking, let me float an idea that this current crisis could be used as an opportunity to prompt a second conceptual revolution in art, which would encourage artistic usership, facilitate the mobility of ideas and interconnectedness, reactivate artistic competencies and prioritise quality over quantity. Instead of travelling somewhere for two or three days, one could stay a week or two, be paid properly and establish strong relations with a local community. The sketches and ideas coming from this social practice could be downloaded, copies distributed, pieces recreated, performances re-enacted – art can be narrated and used and not only viewed. All this could be done with smaller yet engaged groups of users, and despite larger gatherings being prohibited for some time. The ideas could be disseminated using digital communication, while the art could be experienced in more intimate settings – imagine a museum that only a few people experience at the same time, in depth, while the exhibition evolves into a living form, activated by artists who are getting paid for doing just that.
On a more systemic level, the crisis unearths the very contradictions inherent to the political economy of contemporary art; it is a lesson in class consciousness for the artistic precariat.20 Covid-19 is a catalyst that reveals the fragile underpinnings of cherished autonomy and unbridled mobility. It shows that independence always stems from interdependence and relies heavily on accessible public infrastructure, maintained by the invisible, often underpaid labour force of women, who are quickly revealed as essential in times of crisis. Just as the capitalist economy relies on the exploitation of care labour, the global circulation of contemporary art is underwritten by the precarious labour of artistic 'dark matter', which, as activist and author Gregory Sholette argues, is not recognised and valued for the substantial role it plays in reproducing the infrastructure of art.21 The majority of contemporary art production has been run on the fumes of enthusiasm to date, as the artistic precariat used to expect a return on their current precarity, count on delayed rewards, accept the payment of symbolic recognition. The current crisis reveals just how risky such 'investments' are: one cannot eat symbolic capital nor be fed by mere aspirations. It has become clear that freelancing is not a promising prospect of unrestrained mobility and youthful creativity as it was once thought, but rather it is an extremely vulnerable existence. This fundamental truth used to be glossed over by the empty promises of future careers, hidden behind the glittery surface of openings and hushed by the competitive rush of hectic mobility, where everything and everyone moves so that nothing can change.
I doubt that we will be faced with a shortage of artistic labour in the future – there will be enough privileged kids to fill in the ranks – but we will likely witness the collapse of the ideology that once sustained the exploitation of artistic dark matter. In the best possible scenario it may prompt a realignment of class affiliations. Artistic freelancers of the global North-West, in accordance with their mainly middle-class upbringings, nurtured an ideological illusion of a classless society and meritocracy. They aspired to becoming the 1 per cent, or at least to become like the 1 per cent. Even if they were not as rich as the ultra-rich, they moved with budget airlines rather than private jets, and roamed the globe in search of new opportunities. They fancied themselves as independent producers, as rootless as the capitalist class they copied, and relied on a privileged access to infrastructure, goods and technologies, produced and maintained by the even more precarious labour of others. This illusion is shattering. Due to the disruption to global supply chains, some things and services of life before will become much more expensive: a luxury that not everyone will be able to afford and definitely not a badly paid artistic precariat.
Moreover, it is probable that the art market will be stripped of its remaining pretensions for intellectual cultural importance. But this is a less plausible hypothesis. Though, it will be very interesting to see how the prices will fluctuate in response to the attendant financial crisis (if it unfolds), the cancellation of larger events and the suspension of mobility. In such times, the social function of the art market is seen to be an outlet for furnishing luxurious bunkers with ultra-expensive artistic commodities. The super-wealthy (or notorious tax dodgers), who once fancied themselves as disruptors, innovators, global leaders, tastemakers and art aficionados, have evacuated to their hideouts. So, perhaps it is best to overcome ungrounded class affiliations and aspirational delusions. It is possibly more rational to start acting in accord with the interests of the global precariat, instead of being paid for art-washing tarnished reputations or providing luxurious embellishments for bunkers, in which one will never be granted a permanent residence – unless one aspires to be a court jester, but that is not a very safe position nor particularly respectable.
In this time of Covid-19, there are assemblies, collectives and trade unions who are actively providing support to the arts, by advocating for wages, negotiating with institutions, and offering legal and financial advice. At this critical moment, art workers must unionise and act with other groups of the precarious too, not as ideological patrons, but as comrades. Together, we can struggle for a universal social income, demand access to public infrastructure and ensure that social resources are redirected to generate common rather than hefty private profits. Strategically, the artistic precariat should aim at securing political influence to strengthen the weakest links in the global mesh of connections and learn (the hard way, under these difficult circumstances) that independence always proceeds from interdependence.
This text was commissioned and was published by L'Internationale Online, on April 2020.
1.  See the blog of Obywatelskie Forum Sztuki Współczesnej (OFSW; Citizens' Forum for Contemporary Art), See link; Joanna Figiel, 'On the Citizens' Forum for Contemporary Arts,' Artleaks Gazette (June 2014): pp. 27–32.
3.  See the conference report edited by Marsha Bradfield and Keep It Complex, Make It Clear on the Museum of Modern Art in Warsaw website. For video documentation see link.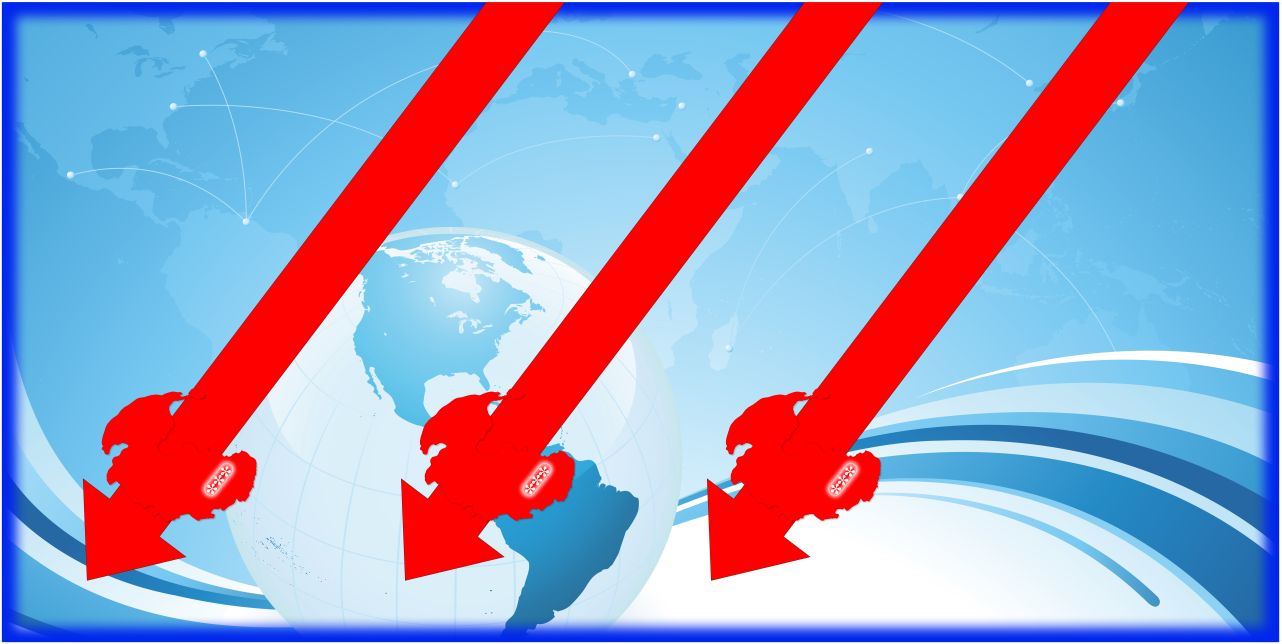 Grafika / Graphic: Kaja Kusztra
It is with great surprise and disappointment that we announce the censorship of the series of seminars titled "Anti-fascism for the Unconvinced", enforced by Piotr Bernatowicz, the director of CCA Ujazdowski Castle in Warsaw. The director made his decision after just one seminar, which took place on February 11. The meeting was focused on the classical essay "Elements of Anti-Semitism: Limits of Enlightenment" written by Max Horkheimer and Theodor Adorno in 1943, historically the first philosophical text to face the reality of the Shoah.

The series of seminars was initiated and organised by a grassroots reading group interested in critical reflection on the phenomenon of fascism. It was held at the invitation of the curatorial board of CCA Ujazdowski Castle and with the approval of the institution's previous directors. The seminars did not require financial contribution from CCA, as Dr Michał Kozłowski from the Institute of Philosophy of the University of Warsaw agreed to lead the seminars for free.

We are genuinely shocked that sventy-five years after the end of Second World War, in the capital of Poland, an important public institution evicts a seminar devoted to critical reflection on the links between anti-Semitism, fascism and the Shoah. In an explanation given to Kozłowski, Bernatowicz directly criticised Theodor Adorno as an author who, allegedly, had been ultimately  disavowed. In the real world, however, Adorno's thought remains a fundamental point of reference not only in reflection on the Shoah, but also on modern art, whether for conservative, liberal, or left-wing thinkers. Bernatowicz has made the fight against "cultural Marxism" one of the goals of his tenure at CCA Ujazdowski Castle, as expressed by himself in his programme statement. This label is not a theoretical category that would neutrally describe a school of thought or a worldview. In fact, it is an ideological cliché imported from Nazi propaganda, which aimed to eradicate "Kulturbolschewismus" (cultural bolshevism).

We wish to warn academic and artistic communities and all people of good will against the deceptive rhetoric of Piotr Bernatowicz, who censors while ostensibly declaring openness to discussion. He rejects the legacy of European culture while protecting anti-Semites and propagators of conspiracy theories, naming critical thought "ideology" while using dark political fantasies as facts.

"False projection is the usurper in the realm of freedom as of culture; paranoia is the symp­tom of the half-educated. For such people, all words become a system of delusion, an attempt mentally to occupy the regions to which their expe­rience does not extend," Adorno and Horkheimer wrote in 1943. Without doubt, today they could repeat these words again.

Warsaw, March 4th 2020

PS: We would like to thank the curatorial team of CCA Ujazdowski Castle and the previous management of the institution for the fruitful cooperation within the framework of The Anti-Fascist Year, which included numerous events, seminars and exhibitions. We also express our solidarity with the employees of CCA Ujazdowski Castle. We consider this act of censorship a final confirmation of how important the memory of fascism and reflection on its nature is to society today.